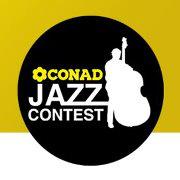 Listen to the new song "Cambio Idea Facilmente" taken from SV new Album "Sulla Luna" and vote for him at Conad Jazz Contest.
IT'S EASY: Listen to the songs, put the line on 5 and… VOTA!
This is a chance to let SV plays at top Italian Festival "Umbria Jazz 2013"
Check this out at:
Vote for Simone Vignola at Conad Jazz Contest HERE!
Thanks, your support is very important!