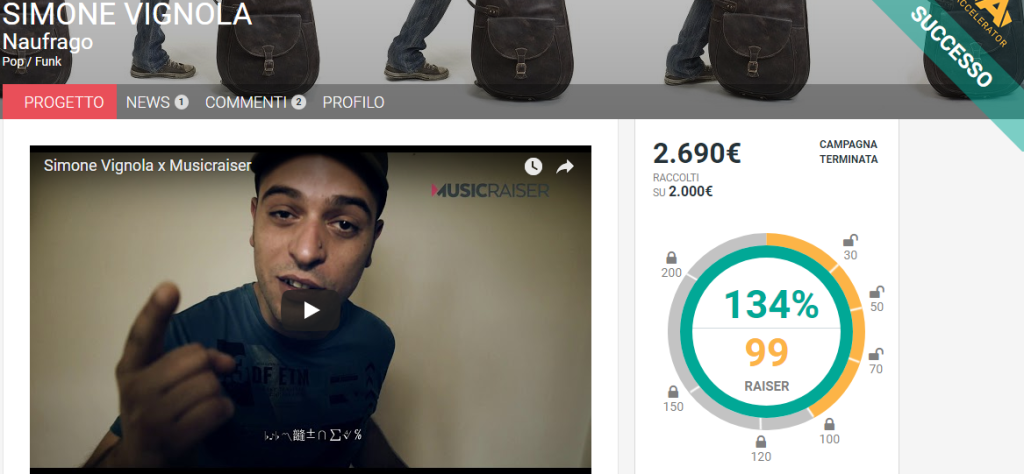 -ITA-
La campagna di crowdfunding per il nuovo album "Naufrago" termina oggi al 134% dell'obiettivo!
Sono 99 tra fans e supporters coinvolti in questa iniziativa, un grande successo che permetterà a Simone di produrre questo nuovo fantastico disco pieno di groove e di energia!
Resta sintonizzato!
-ENGL-
The crowdfunding campaign for the new album "Naufrago" ends today at 134% of the goal!
There are 99 fans and supporters involved in this initiative, a great success that will allow Simone to produce this fantastic new album full of groove and energy!
Stay tuned!