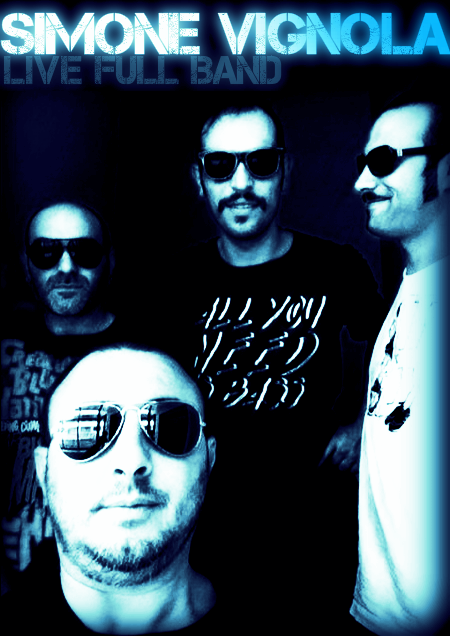 For the first time Simone Vignola in Band!
Sunday 1st September 2013 Simone will play in Manocalzati (AV) and will present the new show called "Live-Full-Band".
Simone and his band will play all new songs taken from the new album out soon with this new exciting live set.
The new CD recordings will start in September 2013.
Stay Tuned and come to see!
SIMONE VIGNOLA Band:
Simone Vignola: Bass, Voice, Programmings
Mirko Nastri: Electric Guitar
Giovanni Raucci: Electric Guitar
Corrado D'Amato: Drums